tHE Road Traffic (Driver's Hours and Ages) Bill was approved
26th December 1975
Page 5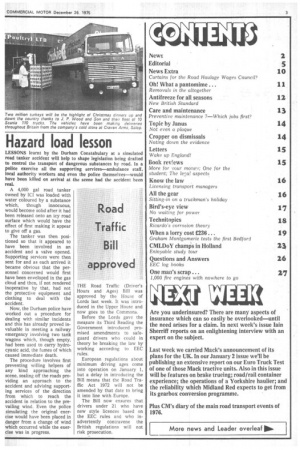 Page 5, 26th December 1975 —
tHE Road Traffic (Driver's Hours and Ages) Bill was approved
Close
by the House of Lords last week. It was introduced in the Upper House and now goes to the Commons.
Before the Lords gave the measure its Third Reading the Government introduced promised amendments to safeguard drivers who could in theory be breaking the law by working according to EEC rules.
European regulations about minimum driving ages come into operation on January 1, but a delay in introducing the Bill means that the Road Traffic Act 1972 will not be amended by that date to bring it into line with Europe.
The Bill now ensures that drivers under 21 who have new style licences based on the EEC rules and who inadvertently contravene the British regulations will not risk prosecution.