Employers do the asking
26th December 1975
Page 4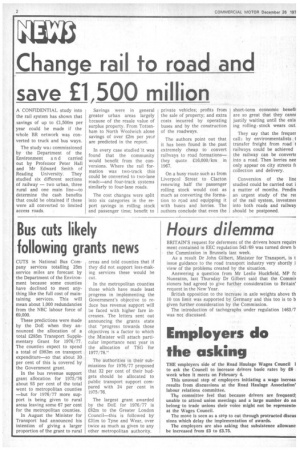 Page 4, 26th December 1975 —
Employers do the asking
Close
THE employers side of the Road Haulage Wages Council i to ask the Council to increase drivers basic rates by £6 , week when it meets on February 4.
This unusual step of employers initiating a wage increas results from diseusqions at the Road Haulage Association' labour relations committee.
The committee feel that because drivers are frequent': unable to attend union meetings and a large number do no belong to trade unions their voice might not be representei at the Wages Council.
The move is seen as a step to cut through protracted discus sions which delay the implementation of awards.
The employers are also asking that subsistence allowanc, be increased from £3 to £3.75.