TRTA proposals on Safety Bill
26th August 1966
Page 27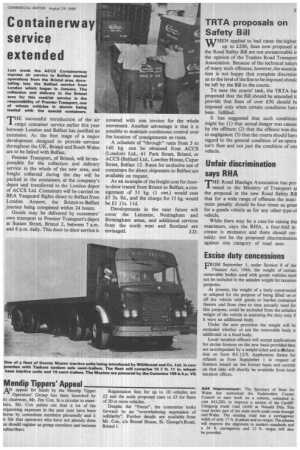 Page 27, 26th August 1966 —
TRTA proposals on Safety Bill
Close
WHEN applied to bad cases the higher. up to £200, fines now -proposed in the Road Safety Bfll are not unreasonable ir the opinion of the Traders Road Transporl Association. Because of the technical nature of many such offences, however, the association is not happy that complete discretior as to the level of the fine to be imposed shoulc be left by the Bill to the courts.
To ease the courts' task, the TRTA has proposed that the 13fll should be amended provide that fines of over £50 should be imposed only when certain conditions have been fulfilled.
It has suggested that such condition: might be: (1) that actual danger was causee by the offence; (2) that the offence was due to negligence; (3) that the courts should have regard to the general condition of an operator's fleet and not just the condition of one vehicle.