Public Cleansing and the Nation's Health
25th November 1932
Page 48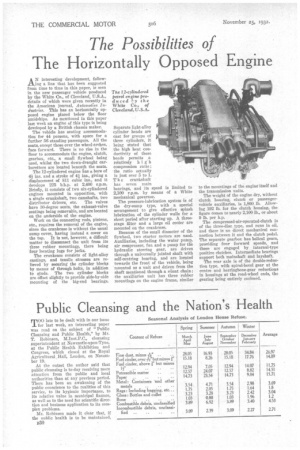 Page 49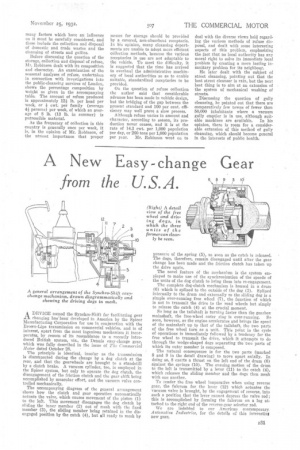 Page 48, 25th November 1932 —
Public Cleansing and the Nation's Health
Close
MOO late to be dealt with in our issue
for last week, an interesting paper was read on the subject of "Public Cleansing and Public Health," by Mr. T. Robinson, M.Inst.P.C., cleansing superintendent at Newcastle-upon-Tyne, at the Public Health Exhibition and Congress, which closed at the Royal Agricultural Hall, London, on November 19.
At the outset the author said that public cleansing is to-day receiving more attention from the public and local authorities than at any previous period. There has been an awakening of the public conscience to the realities of this service, to its hygienic importance, to Its relative value in municipal finance, as well as to the need for scientific direction and business application to its complex problems.
Mr. Robinson made it clear that, if the nublic health is to be maintained, 1330
many factors which have an influence on it must he carefully considered, and these include the collection and disposal of domestic and trade wastes and the cleansing of streets and gullies.
Before discussing the question of the storage, collection and disposal of refuse, Mr. Robinson dealt with its composition and character. An examination of the seasonal analyses of refuse, undertaken in connection with investigations into the public-cleansing services of London, shows the percentage composition by weight as given in the accompanying table. The amount of refuse produced is approximately 12i lb. per head per week, or cwti per family (average 4i persons) per week, of which an average of 8 lb. (13 lb. in summer) is putrescible material.
As the frequency of collection in this country is generally once per week, it is, in the opinion of Mr. Robinson, of the utmost importance that proper means for storage should be provided by a covered, non-absorbent receptacle. In his opinion, many cleansing departments are unable to adopt more efficient collection methods, because the various receptacles in use are not adaptable to the vehicle. To meet the difficulty, it is suggested that the time has arrived to overhaul the administrative machinery of local authorities so as to enable suitable, standardized receptacles to be provided.
On the question of refuse collection the author said that considerable advance has been made in vehicle design, but the bridging of the gap between the present standard and 100 per cent, efficiency may well prove a slow process.
Although refuse varies in amount and character, according to season, its production never ceases, and it is at the rate of 14.3 cwt. per 1,000 population per day, or 260 tons per 1,000 population per year. Mr. Robinson went on to deal with the diverse views held regarding the various methods of refuse disposal, and dealt with some interesting aspects of this problem, emphasizing the fact that no local authority has any moral right to solve its immediate local problem by creating a more lasting insanitary problem for its neighbour. He later dealt with the subject of street cleansing, pointing out that the best street cleanser is rain, but the next best thing is to aim at an extension of the system of mechanical washing of streets.
Discussing the question of gully cleansing, be pointed out that there are comparatively few towns of fewer than 50,000 inhabitants where a vacuum gully emptier is in use, although suit able machines are available. In his opinion, there is room for a considerable extension of this method of gully cleansing, which should become general in the interests of public health.