VVYPTE's young director general
25th December 1982
Page 9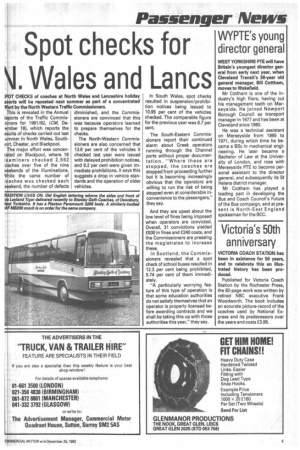 Page 9, 25th December 1982 —
VVYPTE's young director general
Close
WEST YORKSHIRE PTE will have Britain's youngest director general from early next year, when Cleveland Transit's 38-year old general manager, Bill Cottham, moves to Wakefield.
Mr Cottham is one of the industry's high fliers, having cut his management teeth on Merseyside. He joined Newport Borough Council as transport manager in 1977 and has been at Cleveland since 1980.
He was a technical assistant on Merseyside from 1965 to 1971, during which time he became a BSc in mechanical engineering. He later became a Bachelor of Law at the University of London, and rose with Merseyside PTE to become personal assistant to the director general, and subsequently its St Helens district manager.
Mr Cottham has played a leading part in developing the Bus and Coach Council's Future of the Bus compaign, and at present is North-East England spokesman for the BCC.