Mallusk closes
25th December 1982
Page 7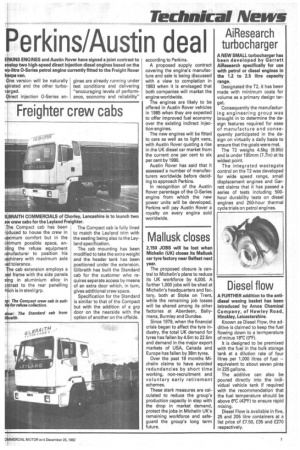 Page 7, 25th December 1982 —
Mallusk closes
Close
2,150 JOBS will be lost when Michelin (UK) closes its Mallusk car tyre factory near Belfast next year.
The proposed closure is central to Michelin's plans to reduce its UK workforce by 4,000. A further 1,000 jobs will be shed at Michelin's headquarters and factory, both at Stoke on Trent, while the remaining job losses will be shared among its other factories at Aberdeen, Ballymena, Burnley and Dundee.
Since 1979, when the financial crisis began to affect the tyre industry, the total UK demand for tyres has fallen by 4.5m to 22.5m and demand in the major export markets of USA, Canada and Europe has fallen by 38m tyres.
Over the past 18 months Michelin claims to have avoided redundancies by short time working, non-recruitment and voluntary early retirement schemes.
These stark measures are calculated to reduce the group's production capacity in step with the drop in market demand, protect the jobs in Michelin UK's remaining workforce and safeguard the group's long term future.