A little trust in this power
25th December 1982
Page 12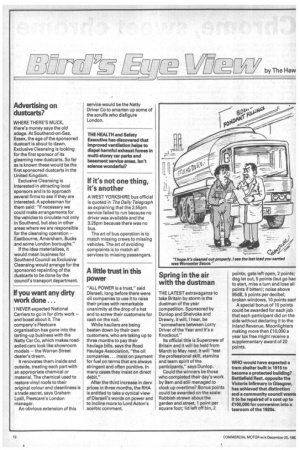 Page 12, 25th December 1982 —
A little trust in this power
Close
"ALL POWER is a trust," said Disraeli, long before there were oil companies to use it to raise their prices with remarkable unanimity at the drop of a hat and to screw their customers for cash on the nail.
While hauliers are being beaten down by their own customers, who are taking up to three months to pay their haulage bills, says the Road Haulage Association, "the oil companies ... insist on payment for fuel on terms that are always stringent and often punitive. In many cases they insist on direct debit."
After the third increase in dery prices in three months, the RHA is entitled to take a cynical view of Disraeli's words on power and to incline more to Lord Acton's acerbic comment.