Central Roadways goes under
25th April 1991
Page 14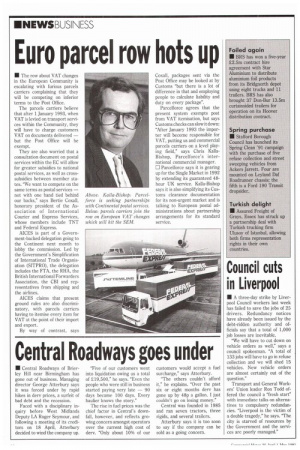 Page 14, 25th April 1991 —
Central Roadways goes under
Close
• Central Roadways of Brierley Hill near Birmingham has gone out of business. Managing director George Atterbury says it was forced under by rapid hikes in dery prices, a surfeit of bad debt and the recession.
Faced with a disciplinary inquiry before West Midlands Deputy LA Roger Seymour, and following a meeting of its creditors on 18 April, Atterbury decided to wind the company up. 'Five of our customers went into liquidation owing us a total of £19,500," he says. "Even the people who were still in business started paying very late — 90 days became 100 days. Every haulier knows the story."
The rise in fuel prices was the chief factor in Central's downfall, however, and reflects growing concern amongst operators over the current high cost of derv. "Only about 10% of our customers would accept a fuel surcharge," says Atterbury.
"The others couldn't afford it," he explains. "Over the past six or eight months dery has gone up by 48p a gallon. I just couldn't go on losing money."
Central was founded in 1985 and ran seven tractors, three rigids, and several trailers.
Atterbury says it is too soon to say if the company can be sold as a going concern.