Fixed-head Leyland engine for Big Js
24th September 1971
Page 28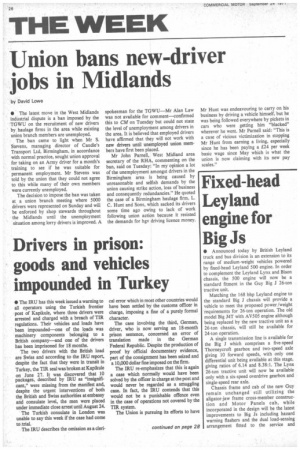 Page 29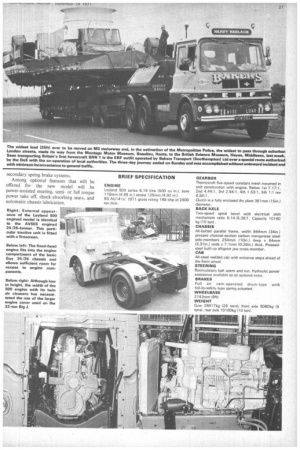 Page 28, 24th September 1971 —
Fixed-head Leyland engine for Big Js
Close
• Announced today by British Leyland truck and bus division is an extension to its range of medium-weight vehicles powered by fixed-head Leyland 500 engine. In order to complement the Leyland Lynx and Bison chassis, the 500 engine will now be a standard fitment in the Guy Big J 26-ton tractive unit.
Matching the 168 bhp Leyland engine to the standard Big J chassis will provide a vehicle to meet the proposed power /weight requirements for 26-ton operation. The old model Big J4T with AV505 engine although being replaced by the new tractive unit as a 26-ton chassis, will stilt be available for 24-ton operation.
A single transmission line is available for the Big J which comprises a five-speed Thorneycroft gearbox and two-speed axle giving 10 forward speeds, with only one differential unit being available at this stage, giving ratios of 6.14 and 8.38:1. The Lynx 26-ton tractive unit will now be available only with a six-speed overdrive gearbox and single-speed rear axle.
Chassis frame and cab of the new Guy remain unchanged still utilizing the aligator-jaw frame cross-member construction and Motor Panels cab. while incorporated in the design will be the latest improvements to Big Js including hazard warning flashers and the dual load-sensing arrangement fitted to the service and secondary spring brake systems.
Among optional features that will be offered for the new model will be power-assisted steering, semior full torque power take off, shock-absorbing seats, and automatic chassis lubrication.