Drivers in prison: goods and vehicles impounded in Turkey
24th September 1971
Page 28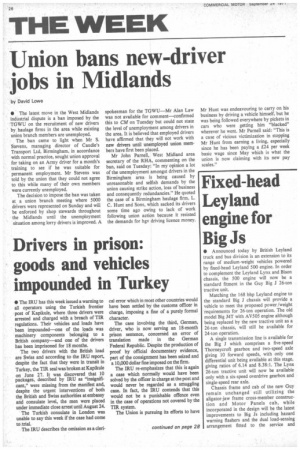 Page 30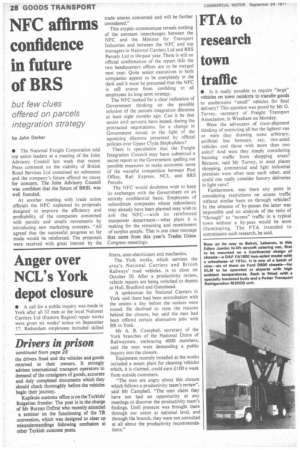 Page 28, 24th September 1971 —
Drivers in prison: goods and vehicles impounded in Turkey
Close
• The IRU has this week issued a warning to all operators using the Turkish frontier post of Kapikule, where three drivers were arrested and charged with a breach of TIR regulations. Their vehicles and loads have been impounded—one of the loads was machinery components belonging to a British company—and one of the drivers has been imprisoned for 18 months.
The two drivers with the British load are Swiss and according to the IRU report, despite the fact that they were in transit in Turkey, the TIR seal was broken at Kapikule on June 27. It was discovered that 10 packages, described by IRU as "insignificant," were missing from the manifest and, despite the urgent interventions of both the British and Swiss authorities at embassy and consulate level, the men were placed under immediate close arrest until August 24.
The Turkish consulate in London was unable to say this week if the case had come to . trial.
The IRU describes the omission as a cleri cal error which in most other countries would have been settled by the customs officer in charge, imposing a fine of a purely formal character.
The case involving the third, German, driver, who is now serving an 18-month prison sentence, concerned an error of translation made in the German Federal Republic. Despite the production of proof by official documentary evidence, part of the consignment has been seized and a 10,000 dollar fine imposed on the firm.
The IRU re-emphasizes that this is again a case which normally would have been solved by the officer in charge at the post and would never be regarded as a smuggling case. In fact, the IRU contends that this would not be a punishable offence even in the case of operations not covered by the TIR system.
The Union is pursuing its efforts to have the drivers freed and the vehicles and goods returned to their owners. It strongly advises international transport operators to demand of the consigners of goods, accurate and duly completed documents which they should check thoroughly before the vehicles begin their journey.
Kapikule customs office is on the Turkish/ Bulgarian frontier. The post is in the charge of Mr Burzan Ozfirat who recently attended a seminar on the functioning of the TR convention, which was designed to clear up misunderstandings following confusion at other Turkish customs posts.