ching would have 'butchered' railways
24th June 1966
Page 37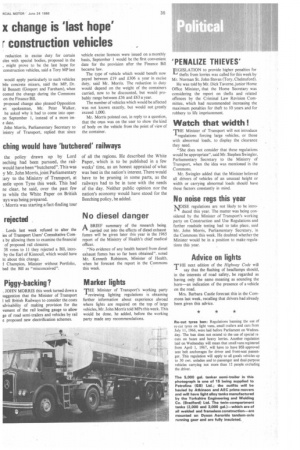 Page 37, 24th June 1966 —
ching would have 'butchered' railways
Close
Keywords :
the policy drawn up by Lord teching had been pursued, the railwould have been "butchered". This was y Mr. John Morris, joint Parliamentary :ary to the Ministry of Transport, at astle upon Tyne this week. This had ne clear, he said, over the past few is while the White Paper on British ays was being prepared.
Morris was starting a fact-finding tour
of all the regions. He described the White Paper, which is to be published in a few weeks' time, as an honest appraisal of what was best in the nation's interest. There would have to be pruning in some parts, as the railways had to be in tune with the needs of the day. Neither public opinion nor the nation's economy would have stood for the Beeching policy, he added.