\t" Enter Southern Ferries
23rd October 1970
Page 24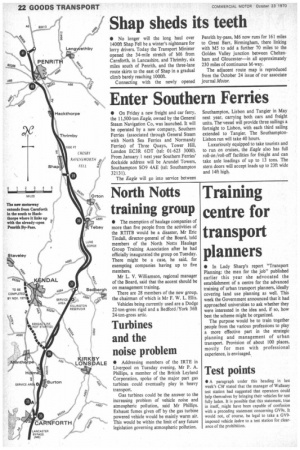 Page 24, 23rd October 1970 —
\t" Enter Southern Ferries
Close
• On Friday a new freight and car ferry, the 11,500-ton Eagle, owned by the General Steam Navigation Co, was launched. It will be operated by a new company, Southern Ferries (associated through General Steam with North Sea Ferries and Normandy Ferries) of Three Quays, Tower Hill, London EC3R 6DT (tel: 01-623 3000). From January 1 next year Southern Ferries' dockside address will be Arundel Towers, Southampton S09 4AE (tel: Southampton 32131).
The Eagle will go into service between
Southampton. Lisbon and Tangier in May next year, carrying both cars and freight units. The vessel will provide three sailings a fortnight to Lisbon, with each third sailing extended to Tangier. The SouthamptonLisbon run will take 40 hours.
Luxuriously equipped to take tourists and to run on cruises, the Eagle also has full roll-tin/roll-off facilities for freight and can take axle loadings of up to 13 tons. The stern doors will accept loads up to 23ft wide and 14ft high.