BLACKBURN BUS SERVICES RECAST
23rd July 1948
Page 32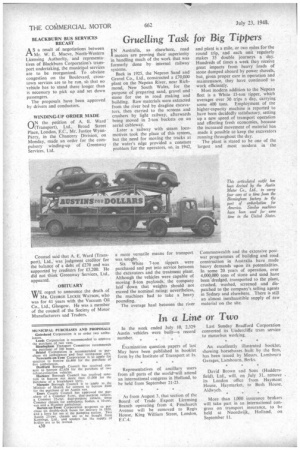 Page 32, 23rd July 1948 —
BLACKBURN BUS SERVICES RECAST
Close
As a result of negotiations between Mr. W. E. Macve, North-Western Licensing Authority, and representatives of Blackburn Corporation's transport undertaking, the municipal services are to be reorganized. To obviate congestion on the Boulevard, crosstown services are to be run, so that no allele has to stand there longer than is necessary to pick up and set down passengers.
The proposals have been approved by drivers and conductors.
WINDING-UP ORDER MADE
ON the petition of A. E. Ward (Transport), Ltd., Broad Street Place, London, E.C., Mr. Justice WynnParry, in the Chancery Division, on Monday. made an order for the compulsory winding-up of Greenway Services, Ltd.