A.S.C., M.T., Drivers.
23rd December 1915
Page 25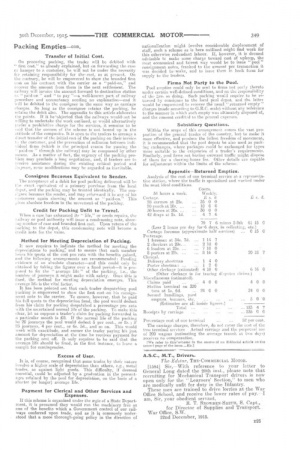 Page 25, 23rd December 1915 —
A.S.C., M.T., Drivers.
Close
Th,e, Etiztor, THE" COMMERCiAL MOTOR.
[1584] Sir,--With reference to your letter to General Long dated the 20th inst., please note that recruiting for Mechanical Transport drivers is now open only for the "Learners' Section," to men who are medically unfit for duty in the Mfantry.
These men are trained to drive lorries at the War Office School, and receive the lower rates of pay.—I[ am, Sir, your obedient servant, R. T. SNownEN-Smirrtr, S. Capt. for Director of Supplies and" Transport.. War Office, S.W.