TRANSPORT DEVELOPMENT GROUP BUYS TUCKER TILE Transport Development Group I
22nd November 1963
Page 23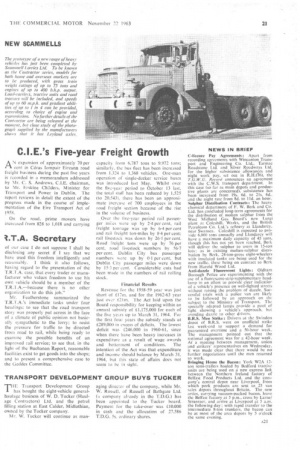 Page 23, 22nd November 1963 —
TRANSPORT DEVELOPMENT GROUP BUYS TUCKER TILE Transport Development Group I
Close
has bought the eight-vehicle generalhaulage business of W. D. Tucker (Haulage Contractors) Ltd. and the petrol filling station at East Calder, Midlothian, owned by the Tucker company.
Mr. W. Tucker will continue as man
aging director of the company, while Mr. W. Russell, of Russell of Bathgate Ltd. (a company already in the T.D.G.) has been appointed to the Tucker hoard. Payment for the take-over was £10,000 in cash and the allocation of 27.586 T.D.G. 5s. ordinary shares.