CFT seek six Immingham artics
22nd July 1966
Page 42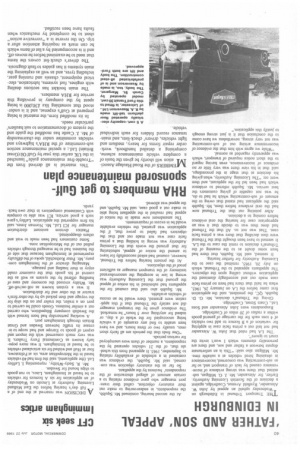 Page 42, 22nd July 1966 —
CFT seek six Immingham artics
Close
A DECISION was reserved at the end of a
full day's hearing before the East Midland Licensing Authority at Lincoln on Wednesday of an application for six A licences for vehicles to be based at Immingham, Lincs, to run goods to ships bound for Sweden.
Mr. R. Seely-Whitby, representing I. Leftley Ltd. (the applicants), said the firm had 40 vehicles based in the Metropolitan area, six at Felixstowe, four at Hull and wished for six articulated vehicles to be based at Immingham. It was more popularly known as Continental Ferry Trailers. It was very much concerned with the import and export of goods to Europe and had scope to increase its traffic between Sweden and Great Britain through Immingham port.
A working partnership had been formed with the Swedish company Bilspedition, who carried Out a similar business. Goods could be carried to port on a trailer, the trailer put on the ship for the voyage and then picked up by the other firm's tractor at the other end for distribution.
It was a system known as roll-on/roll-off. Mr. Whitby stressed the economy and ease of handling offered by the system as well as the control of his goods that the customer could enjoy in their loading and passage.
Managing director of the Immingham company, Mr. Peter Rothschild, spoke of the difficulty experienced at Immingham because that side of the business had to be managed through vehicles pulled out of the Metropolitan zone.
Some customers had been made to wait and others disappointed.
Plastics division assistant distribution manager for ICI Ltd., Mr. Norman Jones, said his firm supported the application. Leftley's gave such a good service, ICI was able to compete with Continental competitors in their own backyards.