LTB objects to foreign tours bid
22nd July 1966
Page 41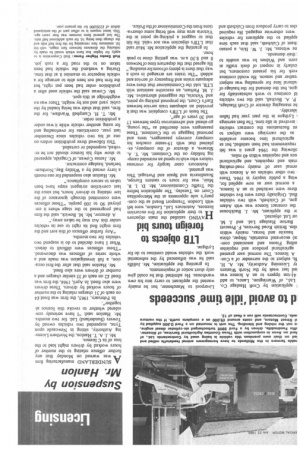 Page 41, 22nd July 1966 —
LTB objects to foreign tours bid
Close
Keywords :
HAVING satisfied the main objectors to their application for five excursion licences, Autotours Ltd., London, were left with London Transport Board as the company's sole opponents at the Metropolitan Court on Tuesday. The application before the Traffic Commissioner, Mr. D. I. R. Muir, was for tours to eastern Europe, Scandinavia and Spain and Portugal. This was granted.
Autotours cater largely for overseas visitors who wish to spend an extended camping holiday on the Continent. Mr. T. A. Shreeve, a director of the company, explained that with 19-seater coaches his company conveys passengers, tents and personal baggage to the Continent. These passengers were described as "the young, go-ahead and adventurous types between 17 and 30 years of age".
The basis of LTB's complaint was that it provided an adequate train service between Earl's Court, the proposed picking-up point, and Victoria, the suggested alternative. Mr. J. M. Parham, an executive assistant with LTB, told the Commissioner that there were adequate trains and frequency of service and added: "The trains are arranged in such a way that there is plenty of room for standing." He agreed that the departure time of between 8 and 8.30 a.m. was getting close to peak hour.
In granting the application Mr. Muir said that LTB's objection was not valid. He felt that to suggest a picking-up point in the Victoria area may well bring some observations from the Conunissioner of the Police.