Fares structure will 'be destroyed'
22nd July 1966
Page 35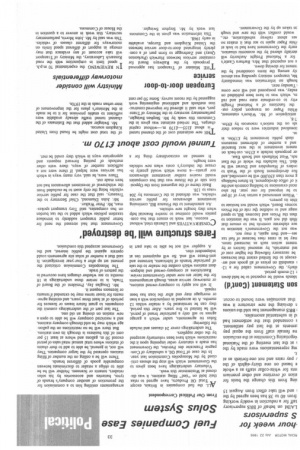 Page 35, 22nd July 1966 —
Fares structure will 'be destroyed'
Close
rONSERVATIVES and Liberals tried, without success, last week to ensure that bus companies would continue to receive financial help when they bought new vehicles.
An amendment to the Finance Bill, continuing investment allowances for public service vehicles, was defeated in the Commons by 204 votes to 138.
Basic theme of the argument from the Opposition side of the House was that bus companies would receive neither investment allowances nor grants—a move which would greatly increase the industry's costs when new vehicles were bought.
It seemed an extraordinary thing for a Government that had stressed the need for better public transport suddenly to introduce taxation policies which added to the tax burden on bus companies, said Tory transport spokesman, Mr. Peter Walker.
Mr. John Diamond, Chief Secretary to the Treasury, said that the case for public service vehicles being the only asset to he excluded from the withdrawal of investment allowances had not been made out.
There were, he said, very many ways in which bus services were helped. If there were not a sufficient number of ways, there were other methods of putting forward requests and appropriate ways in which they could be met.