Dial-a-bus rings true
21st May 1976
Page 23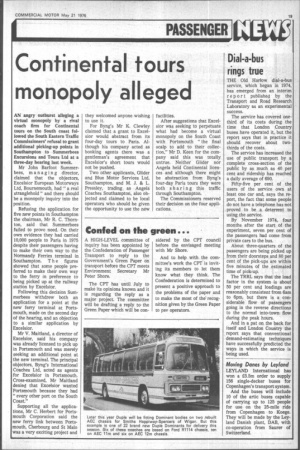 Page 23, 21st May 1976 —
Dial-a-bus rings true
Close
THE Old Harlow dial-a-bus service, which began in 1974, has emerged from an interim rep or t published by the Transport and Road Research Laboratory as an experimental success.
The service has covered onethird of its costs during the time that London Country buses have operated it, but the report says that in practice it should recover about twothirds of the costs.
The service has increased the use of public transport by a complete cross-section of the public by as much as 40 per cent and ridership has reached a daily average of 690.
Fifty-five per cent of the users of the service own at least one car and, says the report, the fact that some people do not have a telephone has not proved to be a deterrent to using the service.
By November 1974, four months after the start of the experiment, seven per cent of the passengers had come from private cars to the bus.
About three-quarters of the passengers are being picked up from their doorsteps and 80 per cent of the pick-ups are within five minutes of the estimated time of pick-up.
The TRRL says that the load factor in the system is about 50 per cent and loadings are reasonably consistent from 6am to 6pm, but there is a considerable flow of passengers going in the reverse directions to the normal into-town flow during the peak hours.
And in a pat on the back for itself and London Country the report says that conventional demand-estimating techniques have successfully predicted the ways in which the service is being used.