Unwillingly from schools . . . .
21st May 1971
Page 33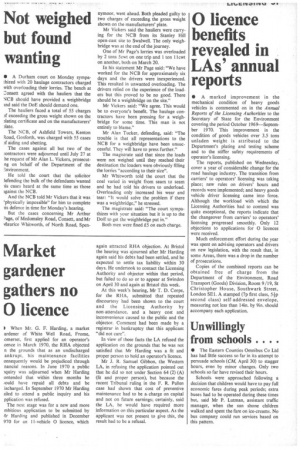 Page 33, 21st May 1971 —
Unwillingly from schools . . . .
Close
• The Eastern Counties Omnibus Co Ltd has had little success so far in its attempt to persuade schools (CM, April 30) to stagger hours, even by minor changes. Only two schools so far have revised their hours.
Schools were approached following a decision that children would have to pay full economic fares during peak periods; extra buses had to be operated during these times but, said Mr P. Lutman, assistant traffic manager, when the sun shone children walked and spent the fare on ice-creams. No bus company could run services based on this pattern.