Swiss tax
21st July 1984
Page 8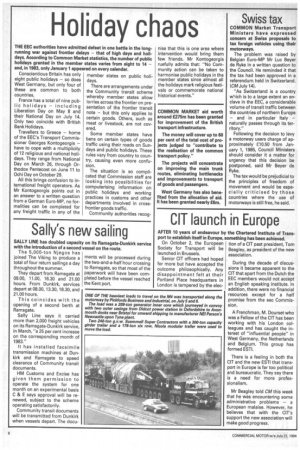 Page 8, 21st July 1984 —
Swiss tax
Close
COMMON Market Transport Ministers have expressed concern at Swiss proposals to tax foreign vehicles using their motorways.
The problem was raised by Belgian Euro-MP Mr Luc Beyer de Ryke in a written question to the Council. He reminded it that the tax had been approved in a referendum held in Switzerland. (CM July 14).
"As Switzerland is a country w`lich is to a large extent an enclave in the EEC, a considerable volume of transit traffic between the countries of northern Europe — and in particular Italy — naturally passes through its territory."
Following the decision to levy a motorway users charge of approximately £10.50 from January 1, 1985, Council Ministers should consider it a matter for urgency that this decision be postponed, said Mr Beyer de Ryke.
The tax would be prejudicial to the principles of freedom of movement and would be especially criticised by those countries where the use of motorways is still free, he said.