A New Motor Horse Ambulance for Paris.
21st July 1925
Page 22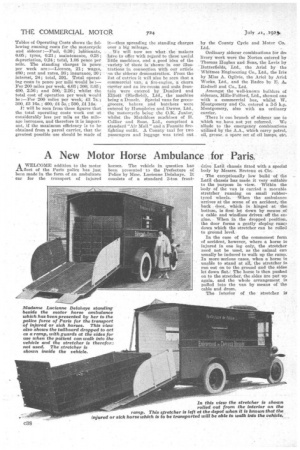 Page 23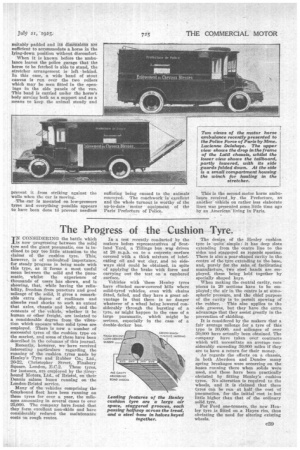 Page 22, 21st July 1925 —
A New Motor Horse Ambulance for Paris.
Close
AWELCOME addition to the motor fleet of the Paris police has just been made in the form of an ambulance ear for the transport of injured
horses. The vehicle in question has been presented to the Prefecture of Police by Mme. Lucienne Delahaye. It consists of a standard 3-ton front drive Latil chassis fitted with a special body by Messrs. Iireteau et Cie.
The exceptionally low build of the Latil chassis has made it very suitable to the purpose in view. Within the body of the van is carried a movable stretcher running on small rubbertyred wheals. -When the ambulance arrives at the scene of an accident, the back door, which is hinged at the bottom, is first let down by means of a cable and windlass driven off the engine. When in the dropped position, the door forms a gently sloping ramp down which the stretcher can be rolled to ground level.
In the case of the commonest form of accident, however, where a horse is injured in one leg only, the stretcher need not be used, as the animal can usually be induced to walk up the ramp. In more serious cases, when a horse is unable to stand at all, the stretcher isrun out on to the ground and the sides let down flat. The horse is then pushed on to the stretcher, the sides are put up again, and the whole arrangement is pulled into the van by means of the cable and drum.
The interior of the stretcher ill prevent it from striking against the walls when the car is moving.
The car is mounted on low-pressure tyres and everything possible appears to have been done to prevent needless
suffering being caused to the animals conveyed. The coachwork is excellent and the whole turnout is worthy. of the up-to-date motor equipment of the Paris Prefecture of Police. This is the second motor horse ambulance received" by the Prefecture, as another vehicle on rather less elaborate lines was presented some little time ago by an American' living in Paris.