It's a low point for UK traffic
21st february 2013
Page 6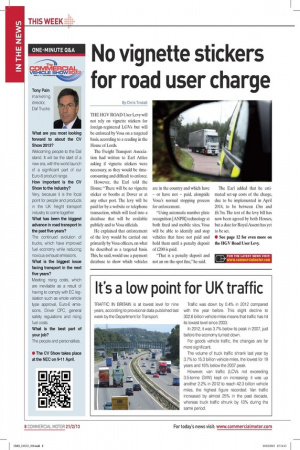 Page 6, 21st february 2013 —
It's a low point for UK traffic
Close
In 2012, it was 3.7% below its peak in 2007, just before the economy turned down.
For goods vehicle traffic, the changes are far more significant.
The volume of truck traffic shrank last year by 3.7% to 15.3 billion vehicle miles, the lowest for 19 years and 16% below the 2007 peak.
However, van traffic (LCVs not exceeding 3.5-tonne GVVV) kept on increasing: it was up another 2.2% in 2012 to reach 42.3 billion vehicle miles, the highest figure recorded. Van traffic increased by almost 25% in the past decade, whereas truck traffic shrunk by 13% during the same period.