Dessicant used in new air dryer
21st December 1985
Page 15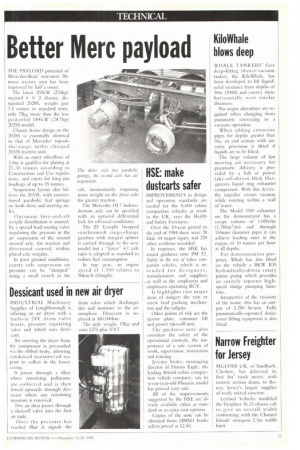 Page 15, 21st December 1985 —
Dessicant used in new air dryer
Close
INDUS I MAI. Machinery Supplies of Loughborough is offering an air dryer with a built-in 24V drain valve heater, pressure regulating valve and which uses dessicant.
Air entering the dryer from the compressor is pre-cooled via the ribbed body, allowing condensed moisture/oil vapour to collect in the lower casing.
It passes through a filter where remaining pollutants are collected and is then forced upwards through dessicant where any remaining moisture is removed.
Dry air then passes through a shut-off valve into the first air tank.
Once the pressure has reached 8bar it signals the drain valve which discharges dirt and moisture to the atmosphere. 1)essicant is replaced at 160.000km.
The unit weighs 12kg and costs I:275 plus VAT.