LONDON TRANSPORT PRAISED.
21st December 1934
Page 40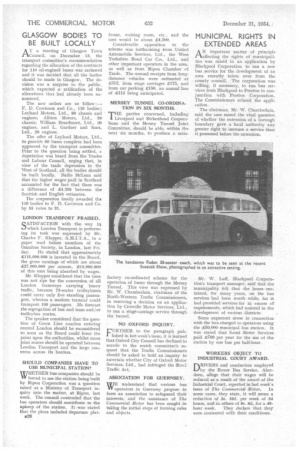 Page 40, 21st December 1934 —
LONDON TRANSPORT PRAISED.
Close
ATIS F A ClION with the way in which London Transport is performing its task was expressed by Mr. Charles F. Klapper, A.M.I.T.A., in a paper read before members of the Omnibus Society, in London, last Fri. day. He stated that approximately £115,000,000 is invested in the Board, the gross earnings of which are about £27,000,000 per annum, £15,000,000 of this sum being absorbed by wages.
Mr. •Klapper considered that the time was not ripe for the conversion of all London tramways carrying heavy traffic, because 73-seater trolleybuses could carry only five standing passengers, whereas a modern tramcar could transport 100 passengers. He forecast the segregation of bus and tram and trolleybus routes.
The speaker considered that the question of Green Line coaches entering central London should be reconsidered so soon as the Board could force the point upon the authorities, whilst more joint routes should be operated between London Transport and the large concerns across its borders.