Whale clamps down on its cesspit emptiers
21st August 1982
Page 12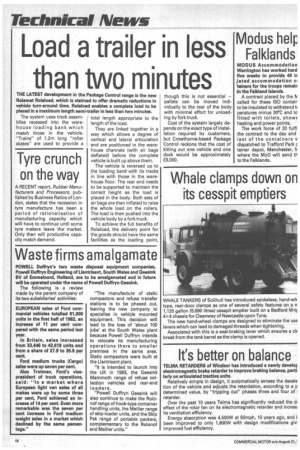 Page 12, 21st August 1982 —
Whale clamps down on its cesspit emptiers
Close
WHALE TANKERS of Solihull has introduced spokeless, hand-wh type, rear-door clamps as one of several safety features on a n 1,120 gallon (5,090 litres) cesspit emptier built on a Bedford M-t' 4x4 chassis for Cleanway of Newcastle upon Tyne.
The new hand-wheel clamps are designed to eliminate the use levers which can lead to damaged threads when tightening.
Associated with this is a seal-braking lever which ensures a clE break from the tank barrel as the clamp is opened.