oT corporate membership
21st August 1970
Page 27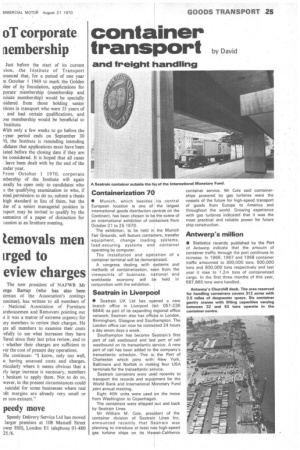 Page 27, 21st August 1970 —
oT corporate membership
Close
Just before the start of its current sion, the Institute of Transport iounced that, for a period of one year m October 1 1969 to mark the Golden ilee of its foundation, applications for porate• membership (membership and ociate membership) would be specially iiidered from those holding senior itions in transport who were 35 years of t and had certain qualifications, and Dse membership would be beneficial to Institute.
With only a few weeks to go before the :-year period ends on September 30 10, the Institute is reminding intending didates that applications must have been iated before the closing date if they are be 'considered. It is hoped that all cases have been dealt with by the end of the mdar year.
From October I 1970, corporate mbership of the Institute will again .erally be open only to candidates who .s the qualifying examination or who, if nted permission to do so, submit a thesis high standard in lieu of them, but the der of a senior managerial position in lsport may be invited to qualify by the sentation of a paper of distinction for ussion at an Institute meeting.