Amer i ca's Big Export Trade in
20th November 1928
Page 13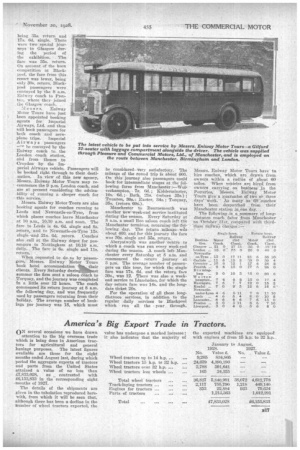 Page 13, 20th November 1928 —
Amer i ca's Big Export Trade in
Close
Tractors.
ON several occasions we have drawn
attention to the big overseas trade which is being done in American tractors for agricultural and general haulage purposes. The latest figures available are those for the eight months ended August last, during which period the aggregate exports of tractors and parts from the United States attained a value of no less than £7,833,028, as contrasted with £6,153,833 in the corresponding eight months of 1927.
The details of the shipments are given in the tabulation reproduced herewith, from which it will be seen that, although there has been a decline in the number of wheel tractors exported, the value has undergone a marked increase ; it also indicates that the majority of the exported machines are equipped with engines of front 15 h.p. to 32 h.p..