Dery price comes down
20th July 1985
Page 7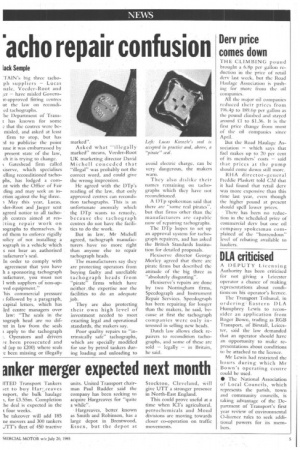 Page 7, 20th July 1985 —
Dery price comes down
Close
THE CLIMBING pound brought a.6.8p per gallon reduction in the price of retail dery last week, but the Road Haulage Association is pushing for more from the. oil companies.
All the major oil companies reduced their prices from 196.4p to 189.6p per gallon as the pound climbed and stayed
around to 81.36. It is the first. price change from most of the oil companies since April..
But the Road Haulage Association — which says that fuel makes up to 20 per cent of its members' costs — said that prices at the pump should come down still more.
RHA director-general Freddie Plaskett told CM that it had found that retail dery was more expensive than this time last year, even though the higher pound at present should spell lower prices.
. There. has been no reduction in the Scheduled price of commercial dery but one oil company spokesman corn • plained of the "horrendous" level of rebating available to hauliers.