Graduate is youngest NCP manager
20th July 1985
Page 12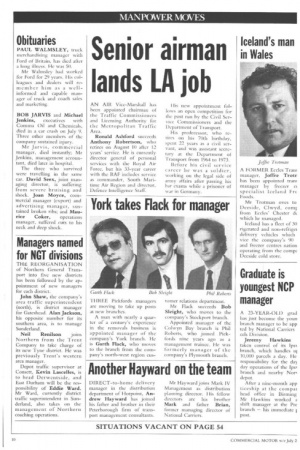 Page 12, 20th July 1985 —
Graduate is youngest NCP manager
Close
A 23-YEAR-OLD grad has just become the youn branch manager to be app ted by National Carriers eels Division.
Jeremy Hawkins taken control of its Ipss branch, which handles ui 10,0(X) parcels a day. He responsibility for the da) day operations of the Ips, branch and nearby Nor depot.
After a nine-month app ticeship at the compai head office in Birming Mr Hawkins worked a shift manager at the Pre branch — his immediate I post.