6,294 Vehicles a Week
20th July 1956
Page 43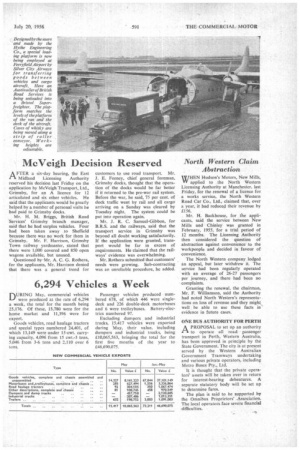 Page 43, 20th July 1956 —
6,294 Vehicles a Week
Close
DUR1NG May, commercial vehicles were produced at the rate of 6,294 a week, the total for the month being 25,176. Of these, 13,780 were for the home market and 11,396 were for export.
Goods vehicles, road haulage tractors and special types numbered 24,401, of which 13,149 were under 15-cwt. carrying capacity, 4,096 from 15 cwt.-3 tons, 5,046 from 3-6 tons and 2,110 over 6 tons.
Passenger vehicles produced numbered 678, of which 446 were singledeck and 226 double-deck motorbuses and 6 were trolleybuses. Batterrelectries numbered 47.
Excluding dumpers and industrial trucks, 15,417 vehicles were exported during May, their value, including dumpers and industrial trucks, being £10,065,563, bringing the total for the first five months of the year to £46,690.075.