EAST KENT TAKES THE ROUGH WITH THE SMOOTH CIFTY-ONE of the 116 regular daily
20th January 1950
Page 36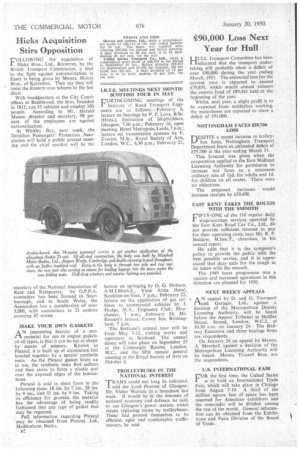 Page 36, 20th January 1950 —
EAST KENT TAKES THE ROUGH WITH THE SMOOTH CIFTY-ONE of the 116 regular daily
Close
stage-carriage services operated by the East Kent Road Car Co., Ltd, do not provide sufficient. revenue to pay for their operating costs, says Mr. R. P. ' Beddow. M.Inst.T., chairman. in his annual report.
He adds that it is the company's policy to provide the public with the best possible service,. and it is appreciated that duty calls for the rough to be taken with the smooth.
The 1949 tours programme was a success and increased operations in this direction are planned for 1950.