NUTSHELL TO ANSWER A BOMBSHELL., " Backwards . . or
20th January 1939
Page 51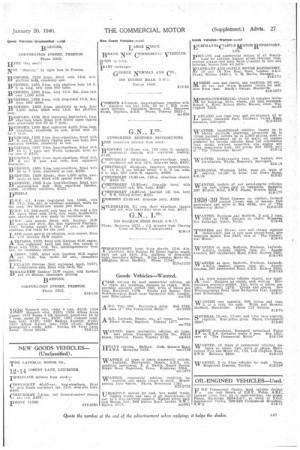 Page 51, 20th January 1939 —
NUTSHELL TO ANSWER A BOMBSHELL., " Backwards . . or
Close
Forwards? ". Such is the title of the B.R.F.'s latest propaganda leaflet, signed by Lord Howe, chairman of the Federation. It is claimed to present the case for road transport in a nutshell.
To make a Cinderella of the petrol engine and to bolster up, at its expense, its elder sister the steam engine, is, says the 13.R.F., a policy disastrous to the nation and its industries. What the country needs is an all-round deal for all transport, to permit of efficient co-ordination.
Making Commerce Road-conscious.
The B.R.F. has circularized all rotary clubs and chambers of commerce, offering each a speaker on the road v. rail question. It is in the interests of all connected with such organizations that an authoritative speaker from the B.R.F. be asked to present the case for the road.
Eire Private Operators Hold Convention.
The first national convention of the Eire National Lorry. Owners' Protection Association was held in Dublin, last week. Following the election of Mr. Martin Maguire, Limerick, as chairman, the general secretary (Mr. D. J. Maloney) outlined the scheme for the organization of the Association, embracing the 26 counties of Eire. Already.branches have been formed in 16 counties, and before the end of the week, four of the other counties are to be organized. The convention adopted certain proposals and evidence for submission to the Transport Com mittee of Inquiry. '