Scottish Association's Amalgamation Policy
20th January 1939
Page 40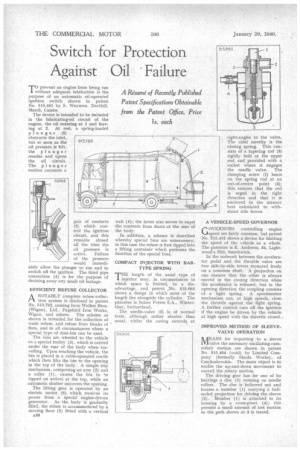 Page 41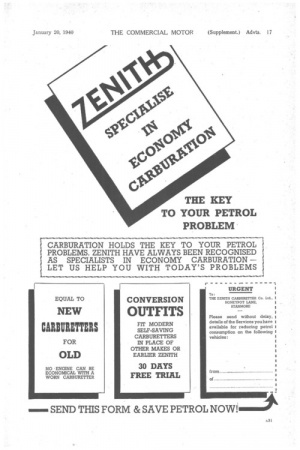 Page 40, 20th January 1939 —
Scottish Association's Amalgamation Policy
Close
By Ham ish MacDougall, A.C.I.S., A.B.I.,
Secretary of the Scottish Carriers' and Haulage Contractors' Association
IF I were asked to suggest a slogan Hotthe road transport industry in Scotland for 1939; I could think of nothing better than "Let us get together." For years the associations in Scotland have been, to use a Scottish expression, " gangin' their sin gait," which, in effect, means: carried on with more or less complete indifference and without reference to the other associations. However, new and impending legislation and the concentrated efforts of the competitors of road transport have shown to the industry that all those who earn their bread and butter by the carriage of goods for hire or reward have, no matter to what association they may belong, common interests and common problems which can be solved only by uniting.
n30 With this in view the association representatives and officials have decided to form a national association representing the A and B licence holders in Scotland. Whilst they have agreed on this, the work in endeavouring to bring it about has somewhat slackened, owing to other matters requiring the attention of the trade. 1939 will be an important year, and if it brings about unity amongst the associations in Scotland, then greater strength Will be achieved.
When I look back on the work which the Scottish Carriers' and Haulage Contractors' Association has done during the. test year I am frankly amazed. So much of the work has fallen on haulage contractors and carriers who receive no remuneration for their services, but who have the interest of the trade at heart and who spare neither time nor money to bring about that unity which is so urgently required.
Better Rates for Certain Work.
Early in the year the Transport Advisory Council's report was fully considered and recommendations sent dotivn to the proper quarters. Many contractors in Ayrshire will be appreciating the increased prices which were obtained for County Council work, whilst in Lanark contractors are getting better rates for the carriage ..)f lime,, basic slag and feeding stuffs. Aberdeen and district will look back on the year as one of increasing progress, and Mr. Mitchell, part-time secretary there, should be gratified at the support which has been given to him. In Inverness the Association proved very helpful in the matter of better washing facilities for vehicles at the markets. Carriers' quarters in the city have now agreed on the policy that all tenants must be members of a recognized trade association.
The Association has represented many of its members in the Traffic Court and can look back with satisfaction on the record of cases which have been won.
On all matters affecting the trade, such as new legislation, traffic regulations, etc., the voice of the Scottish Carriers' and Haulage Contractors' Association has not been silent. Its policy all along has been that whilst all such matters -must be given careful attention, the individual's personal interests must also be considered. With this end in view it has felt that this can be achieved only by having an office of its own and a whole-time secretary and staff.
In the future, if amalgamation gives strength to the trade, as it undoubtedly will, this must not be forgotten, that the individual haulage contractor and carrier must be given facilities whereby matters affecting his business can be given immediate attention.' •Even a National Association which forgets' this. important point will lose members and thereby lose strength.
In this connection the affiliation with Associated Road Operators in Londonhas proved beneficial_ Financial facilities, etc., which it has for members, are open to all members of the. S.C.H.C.A. •
Association Membership Valuable.
How often have we heard, " What good is an association to me? " The Scottish Carriers' and Haulage Contractors' Association's reply is that it has facilities to offer which are second to none. The secret of the success of this Association has been the personal interest in all its members, whilst at the same time furthering the interests of the trade as a whole, by devoting time and energy to the major problems of the day.