,A Peep into the Past
20th January 1939
Page 38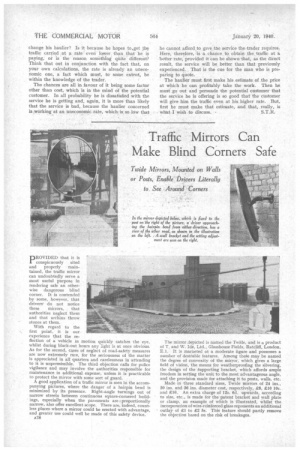 Page 38, 20th January 1939 —
,A Peep into the Past
Close
Cilimpse Into the Future
By F. G. Bristow, C.B.E.,
General Secretary of the Commercial Motor Users Association
DERFIAPS it is bold even to attempt
to envisage with any degree of accuracy, what 1939 holds out for the road-transport industry, but one is entitled to assert that the outstanding problems will be rates, wages, licences and roads, and to look forward with confidence to the year 1939 as one in which a number of these problems will be solved.
First, to deal with the question t-f rates, which is so inextricably linked up with the demands of the railways for a "square deal." Who would have thought at the beginning of last year, when the industry was getting down seriously to implement the recom 1329 mendation of the Transport Advisory Council, that "an opportunity should be afforded for road hauliers to build up a rates structure for their own industry," that the autumn would bring the demands of the main line railways for the repeal of the existing statutory regulation of the charges for the conveyance • of merchandise traffic by railway?