Truck stop trouble
1st March 1990
Page 7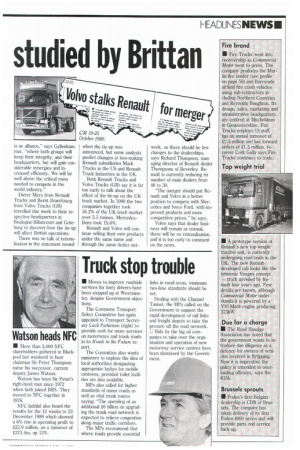 Page 7, 1st March 1990 —
Truck stop trouble
Close
• Moves to improve roadside services for lorry drivers have been stepped up at Westminster, despite Government objections.
The Commons Transport Select Committee has again appealed to Transport Secretary Cecil Parkinson (right) to provide cash for more services on motorways and trunk roads in its Roads to the Future rePort.
The Committee also wants ministers to explore the idea of local authorities designating appropriate laybys for mobile canteens, provided toilet facilities are also available.
MPs also called for higher standards of minor roads as well as vital trunk routes saying: "The spending of an additional £6 billion on upgrading the trunk road network is expected to relieve congestion along major traffic corridors.
The MPs recommend that where roads provide essential links in rural areas, minimum two-lane standards should be set.
Dealing with the Channel Tunnel, the MPs called on the Government to support the rapid development of rail links and freight depots to take the presure off the road network. CI Bids by the big oil companies to take over the organisation and operation of new motorway service centres have been dismissed by the Government.