Marquiss road threat
1st March 1990
Page 17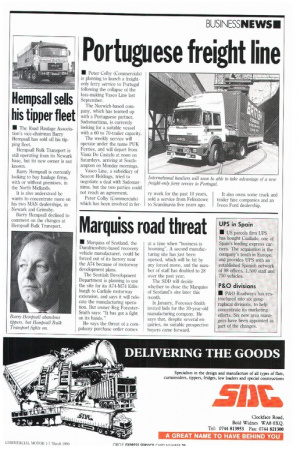 Page 17, 1st March 1990 —
Marquiss road threat
Close
• Marquiss of Scotland, the Dumfriesshire-based recovery vehicle manufacturer, could be forced out of its factory near the A74 because of motorway development plans.
The Scottish Development Department is planning to use the site for its A74-M74 Edinburgh to Carlisle motorway extension, and says it will relocate the manufacturing operation. But owner Reg ForesterSmith says: "It has got a fight on its hands."
He says the threat of a compulsory purchase order conies at a time when "business is booming". A second manufacturing site has just been opened, which will be hit by any forced move, and the number of staff has doubled to 28 over the past year.
The SDD will decide whether to close the Marquiss of Scotland's site later this month.
In January, Forester-Smith invited bids for the 20-year-old manufacturing company. He says that, despite several enquiries, no suitable prospective buyers came forward.