LeylandProspects and Plans
1st March 1963
Page 48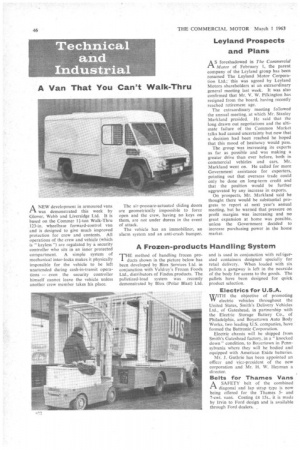 Page 48, 1st March 1963 —
LeylandProspects and Plans
Close
AS foreshadowed in The Commercial Motor of February 1, the parent company of the Leyland group has been renamed The Leyland Motor Corporation Ltd.; this was agreed by Leyland Motors shareholders at an extraordinary general meeting last week. It was also confirmed that Mr. V. W. Pilkington has resigned from the board, having recently reached retirement age.
The extraordinary meeting followed the annual meeting, at which Mr. Stanley Markland presided. He said that the long drawn out negotiations and the ultimate failure of the Common Market talks had caused uncertainty but now that a decision had been reached he hoped that this mood of hesitancy would pass.
The group was increasing its exports as far as possible and was making a greater drive than ever before, both in commercial vehicles and cars, Mr. Markland went on. He called for more Government assistance for exporters, pointing out that overseas trade could only be done on long-term credit and that the position would be further aggravated by any increase in exports.
On prospects, Mr. Mark land said he thought there would be substantial progress to report at next year's annual meeting, but he warned that pressure on profit margins was increasing and no great expansion at home was possible, unless the Government decided to increase purchasing power in the home market.