Leyland 'porn' upsets Mrs D
1st June 1985
Page 7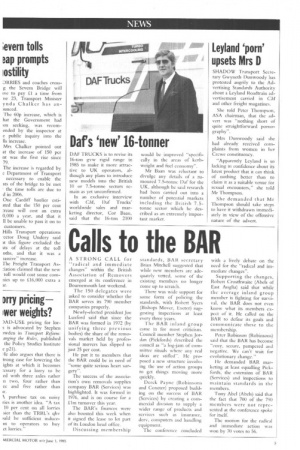 Page 7, 1st June 1985 —
Leyland 'porn' upsets Mrs D
Close
SHADOW Transport Secretary Gwyneth Dunwoody has protested angrily to the Advertising Standards Authority about a Leyland Roadtrain advertisement carried in CM and other freight magazines.
She told Peter Thompson, ASA chairman, that the advert was "nothing short of quite straightforward pornography".
Mrs Dunwoody said she had already received complaints from women in her Crcwe constituency.
"Apparently Leyland is so lacking in confidence about its latest product that it can think of nothing better than to claim it as a suitable venue for sexual encounters," she told Mr Thompson.
She demanded that Mr Thompson should take steps to have it withdrawn immediately in view of the offensive nature of the advert.