;evern tolls aap prompts ostility
1st June 1985
Page 7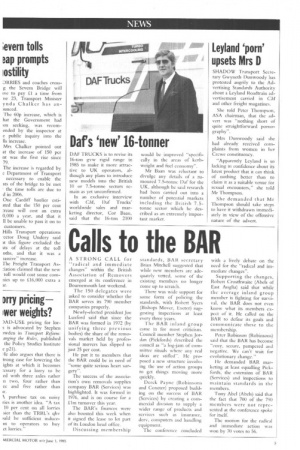 Page 7, 1st June 1985 —
;evern tolls aap prompts ostility
Close
DRR1ES and coaches crossg the Severn Bridge will ive to pay El a time from ne 23, Transport Minister ynda Chalker has aniunced.
The 60p increase, which is hat the Government had !en seeking, was recomended by the inspector at e public inquiry into the Hs increase.
Mrs Chalker pointed out at the increase of 150 per nt was the first rise since 79.
The increase is regarded by e Department of Transport necessary to enable the sts of the bridge to be met • the time tolls are due to d in 2006.
One Cardiff haulier estiated that the 150 per cent :Tease will cost an extra 0,000 a year, and that it 11 be unable to pass it on to customers.
Hills Transport operations 'ector Doug Undery said it this figure excluded the sts of delays at the toll oths, and that it was a lassive" increase.
The Freight Transport As:lation claimed that the new toll would cost some cornlies up to £16,000 extra a