QHV research fund is opened
1st June 1985
Page 20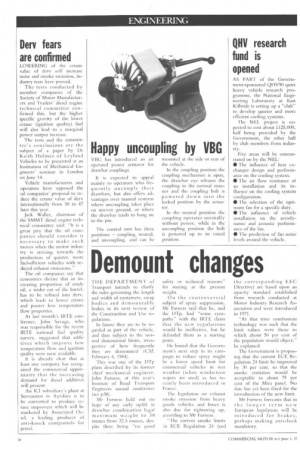 Page 20, 1st June 1985 —
QHV research fund is opened
Close
AS PART of the Government-sponsored QIIV90 quiet heavy vehicle research programme, the National Engineering Laboratory at East Kilbride is setting up a "club" to develop quieter and more efficient cooling systems.
The NEL project is expected to cost about £125,000, half being provided by the Government, the other half by club members from industry.
Five areas will be concentrated on by the NEL: • The influence of heat exchanger design and performance on the cooling system.
• The air flow resistance of an installation and its influence on the cooling system configuration.
• The selection of the optimum fan for a specific duty.
• The influence of vehicle installation on the aerodynamic and acoustic performance of the fan.
• The prediction of fan noise levels around the vehicle.