Limited Coach Grant
1st June 1962
Page 50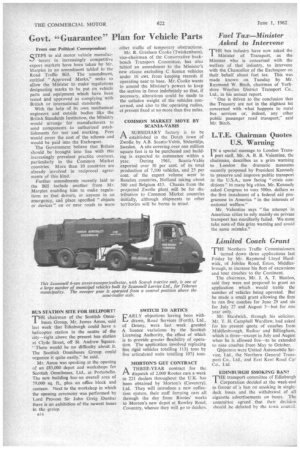 Page 50, 1st June 1962 —
Limited Coach Grant
Close
THE Northern Traffic Commissioners turned down three applications last Friday by Mr. Raymond Lloyd Hardwick, of Jubilee Road, Eston, Middlesbrough, to increase his fleet of excursions and tour coaches to the Continent.
The chairman, Mr. J. A. T. Hanlon, said they were not prepared to grant an application which would treble the number of vehicles being operated. But he made a small grant allowing the firm to run five coaches for June 29 and six for July 27 and August 3—but for one year only.
Mr. Hardwick, through his solicitor, Mr. T. H. Campbell Wardlaw, had asked for his present quota of coaches from Middlesbrough, Redcar and Billingham, which is three--except in July and August when he is allowed five—to be extended to nine coaches from May to October.
Qbjectors were United Automobile Service, Ltd., the Northern General Transport Co., Ltd., and East Kent Road Car Co., Ltd.
EDINBURGH SMOKING BAN?
THE transport committee of Edinburgh Corporation decided at the week-end in favour of a ban on smoking in singledeck buses and the withdrawal of all cigarette advertisements on buses. The committee agreed that their decision should be debated by the town counzil.