4 only . . we gave roads priority
1st January 1983
Page 52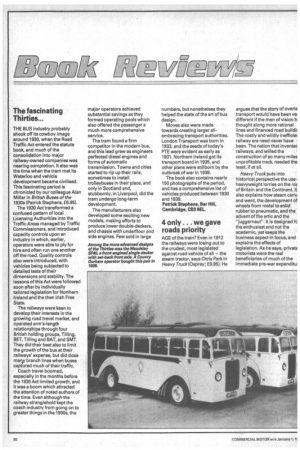 Page 53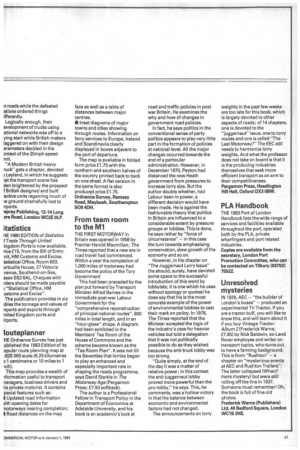 Page 52, 1st January 1983 —
4 only . . we gave roads priority
Close
AGE of the train? Even in 1912 the railways were losing out to the crudest, most legislated against road vehicle of all — the steam tractor, says Chris Park in Heavy Truck (Osprey; £9.95). He argues that the story of overla transport would have been yei different if the men of vision h thought along more rational lines and financed road buildii The costly and wildly inefficiei railway era need never have been. The nation that inventec railways, and willed the construction of so many miles unprofitable track, needed the least, if at all.
Heavy Truck puts into historical perspective the use • heavyweight lorries on the roe' of Britain and the Continent. It also explains how steam came and went, the development of wheels from metal to sqlid rubber to pneumatic, and the advent of the artic and the "juggernaut". It is designed fc the enthusiast and not the academic, yet keeps the business aspect in focus, and explains the effects of legislation. As he says, private motorists were the real beneficiaries of much of the immediate pre-war expenditu n roads while the defeated ations ordered things ifferently.
Logically enough, their evelopment of trucks using ational networks was off to a ying start while British makers aggered on with their design arameters decided in the :Intext of the 20mph speed mit.
"A Modern British heavy ruck" gets a chapter, devoted ) Leyland, in which he suggests rat the transport scene has een brightened by the prospect I British designed and built active units regaining much of le ground shamefully lost to nports.
sprey Publishing, 12-14 Long cre Road, London WC2E 9LP.