Push-fit range for gas and air
1st February 1996
Page 16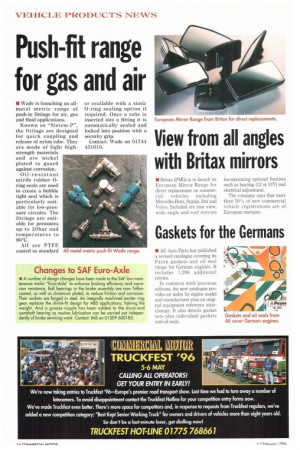 Page 16, 1st February 1996 —
Push-fit range for gas and air
Close
• Wade is launching an allmetal metric range of push-in fittings for air, gas and fluid applications.
Known as "Sistem-P", the fittings are designed Oil-resistant nitrite rubber 0ring seals are used to create a bubble tight seal which is particularly suitable for low-pressure circuits. The fittings are suitable for pressures up to 20bar and temperatures to 80°C.
All are PTFE coated as standard or available with a static 0-ring sealing option if required. Once a tube is inserted into a fitting it is automatically sealed and locked into position with a security grip.
Contact: Wade on 01744 451616.