Truckers tops in EU safety survey
1st February 1996
Page 10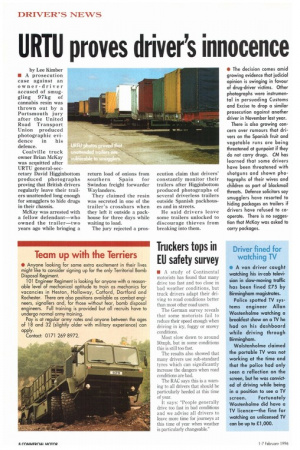 Page 10, 1st February 1996 —
Truckers tops in EU safety survey
Close
• A study of Continental motorists has found that many drive too fast and too close in bad weather conditions, but truck drivers adapt their driving to road conditions better than most other road users.
The German survey reveals that some motorists fail to reduce their speed enough when driving in icy, foggy or snowy conditions.
Most slow down to around 50mph, but in some conditions this is still too fast.
The results also showed that many drivers use sub-standard tyres which can significantly increase the dangers when road conditions are bad.
The RAC says this is a warning to all drivers that should be particularly heeded at this time of year.
It says: "People generally drive too fast in bad conditions and we advise all drivers to leave more time for journeys at this time of year when weather is particularly changeable."