MERCEDES-BENZ AXOR According to our judges, the Mercedes Axor 18-tonner
1st August 2013
Page 17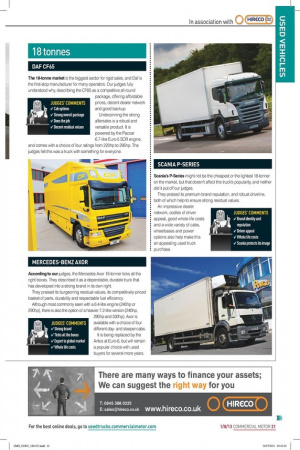 Page 17, 1st August 2013 —
MERCEDES-BENZ AXOR According to our judges, the Mercedes Axor 18-tonner
Close
ticks all the right boxes. They described it as a dependable, durable truck that has developed into a strong brand in its own right.
They praised its burgeoning residual values, its competitively-priced basket of parts, durability and respectable fuel efficiency.
It is being replaced by the Antos at Euro-6, but will remain a popular choice with used buyers for several more years.