New transport faces on left and right
1st August 1996
Page 6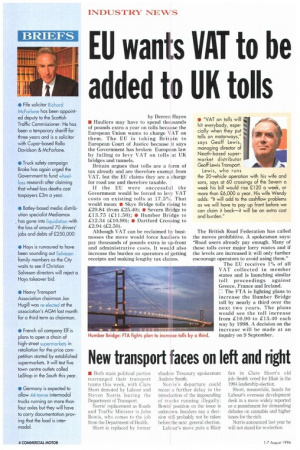 Page 6, 1st August 1996 —
New transport faces on left and right
Close
• Both main political parties rearranged their transport teams this week, with Clare Short demoted by Labour and Steven Norris leaving the Department of Transport.
Norris' replacement as Roads and Traffic Minister is John Bowis" who comes to the job from the Department of Health.
Short is replaced by former shadow Treasury spokesman Andrew Smith.
Norris's departure could mean a further delay in the introduction of the impounding of trucks running illegally: Bowls' position on the issue is unknown. Insiders say a decision will probably not be taken before the next general election.
Labour's move puts a Blair fan in Clare Short's old job–Smith voted for Blair in the 1994 leadership election.
Short, meanwhile, heads for Labour's overseas development desk in a move widely reported as a punishment for demanding debates on cannabis and higher taxes for the rich.
Norris announced last year he will not stand for re-election.