Tipperman forced
1st April 1993
Page 13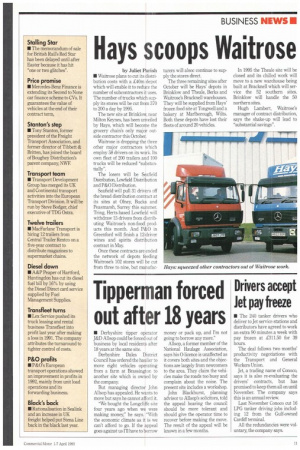 Page 13, 1st April 1993 —
Tipperman forced
Close
• Derbyshire tipper operator Allsop could be forced out of business by local residents after 18 years at the same site.
Derbyshire Dales District Council has ordered the haulier to move eight vehicles operating from a farm at Brassington to another site which is owned by the company But managing director John Allsop has appealed. He wants to move but says he cannot afford it.
We bought the Longcliffe site four years ago when we were making money" he says. With the economic climate as it is we can't afford to go. If the appeal goes against us I'll have to borrow money or pack up, and I'm not going to borrow any more."
Allsop, a former member of the National Haulage Association, says his 0-licence is unaffected as it covers both sites and the objections are largely from newcomers to the area. They claim the vehicles make the roads too busy and complain about the noise. The present site includes a workshop.
John Blackhurst, planning advisor to Allsop's solicitors, told the appeal hearing the council should be more tolerant and should give the operator time to recover before making the move. The result of the appeal will be known in a few months.