F-licence overloads
18th February 1984
Page 13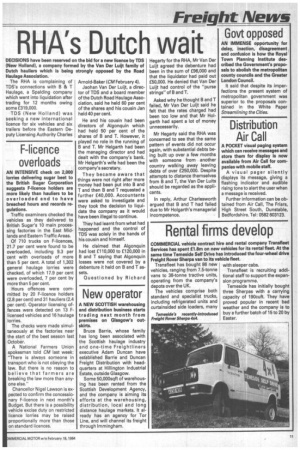 Page 13, 18th February 1984 —
F-licence overloads
Close
AN INTENSIVE check on 2,000 lorries delivering sugar beet to the British Sugar Corporation suggests F-licence holders are more likely than hauliers to be overloaded and to have breached hours and records regulations.
Traffic examiners checked the vehicles as they delivered to British Sugar's 10 main processing factories in the East Midlands and Eastern Traffic Areas.
Of 710 trucks on F-licences, 21.7 per cent were found to be overloaded, including 9.3 per cent with overloads of more than 5 per cent. A total of 1,302 general haulage lorries were checked, of which 17.9 per cent were overloaded, 7 per cent by more than 5 per cent.
Hours offences were committed by 20 F-licence holders (2.8 per cent) and 31 hauliers (2.4 per cent). Operator licensing offences were detected on 13 Flicensed vehicles and 16 haulage lorries.
The checks were made simultaneously at the factories near the start of the beet season last October.
A National Farmers Union spokesman told CM last week: "There is always someone in transport who is not obeying the law. But there is no reason to believe that farmers are breaking the law more than anyone else."
Chancellor Nigel Lawson is expected to confirm the concessionary F-licence in next month's Budget. But there is a possibility vehicle excise duty on restricted licence lorries may be raised proportionally more than those on standard licences.