At the euttingedge
18th April 1996
Page 32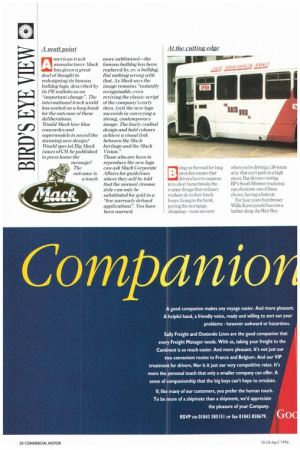 Page 33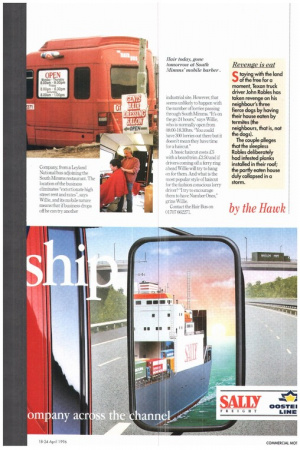 Page 32, 18th April 1996 —
At the euttingedge
Close
eing on the road for long stretches means that drivers have to squeeze in to short home breaks the routine things that ordinary workers do in their lunch hours. Going to the bank, paying the mortgage, shopping—none are easy when you're driving a 38-tonne artic that can't park in a high street. But drivers visiting BP's South Mimms truckstop can eliminate one of these chores: having a haircut.
For four years hairdresser Willie KaN,vczynski has run a barber shop, the Hair Bus
Company, from a Lyland National bus adjoining the South Mimms restaurant. The location of the business eliminates "extortionate high street rent and rates", says Willie, and its mobile nature means that if business drops off he can try another industrial site. However, that seems unlikely to happen with the number of lorries passing through South Minims "It's on the go 24 hours," says Willie, who is normally open from 08:00-18.30hrs. "You could have 300 lorries out there but it doesn't mean they have time for a haircut."
A basic haircut costs ,L5 with a beard trim £2.50 and if drivers coining off a ferry ring ahead Willie will try to hang on for them. And what is the most popular style of haircut for the fashion conscious lorry driver? "I try to encourage them to have Number Ones." grins Willie.
Contact the Hair Bus on 01707 662271.